Hello, Poetry Bus Enthusiasts! Though the Poetry Bus Tour has ended, we're still adding to this site. While you're here, you should look for expanded posts with new writing and photos from bus riders and readers, as well as newly discovered audio and video from the various stops across America.
You can get to the new goodies (like the picture of Seamus Rohrer below) three ways:
1) Click on "previous posts" either above or below this entry, and then look for the updated links at the beginning of each post.
2) Click the back arrow on the "Tour Log" to the right so that the October or September Calender appears. Then, click on the day of your choice to see a synopsis of the previous posts. To get the full post with the new links, you have to click on the heading ("Days 1-52: Poetry Bus Retrofit" for example).
3) Type the name of your favorite city into the search engine to the right. Hit return to view previews of each post that mentions your city, then click the heading ("Day 1: Bumbershoot," for example) to read the full post with all the new goodies.
If you have any goodies you would like to add to the archive, email them to me, Travis, at bus@nullwavepoetry.com. (In case anyone is interested, I've moved my non-poetry bus HQ to www.weirddeer.com)
Enjoy!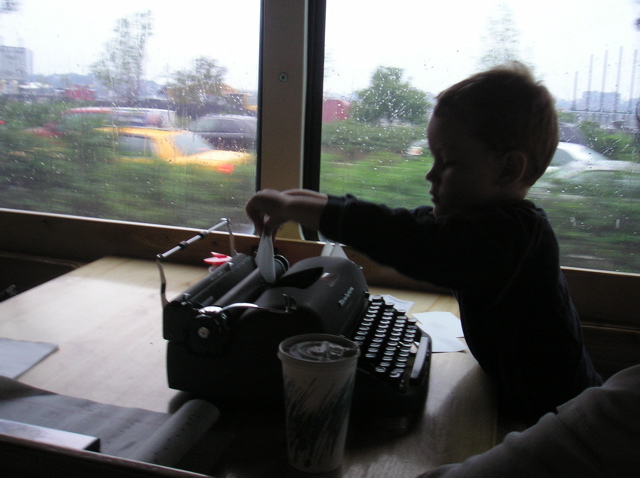 Related items